Amateurish drawings professionally printed.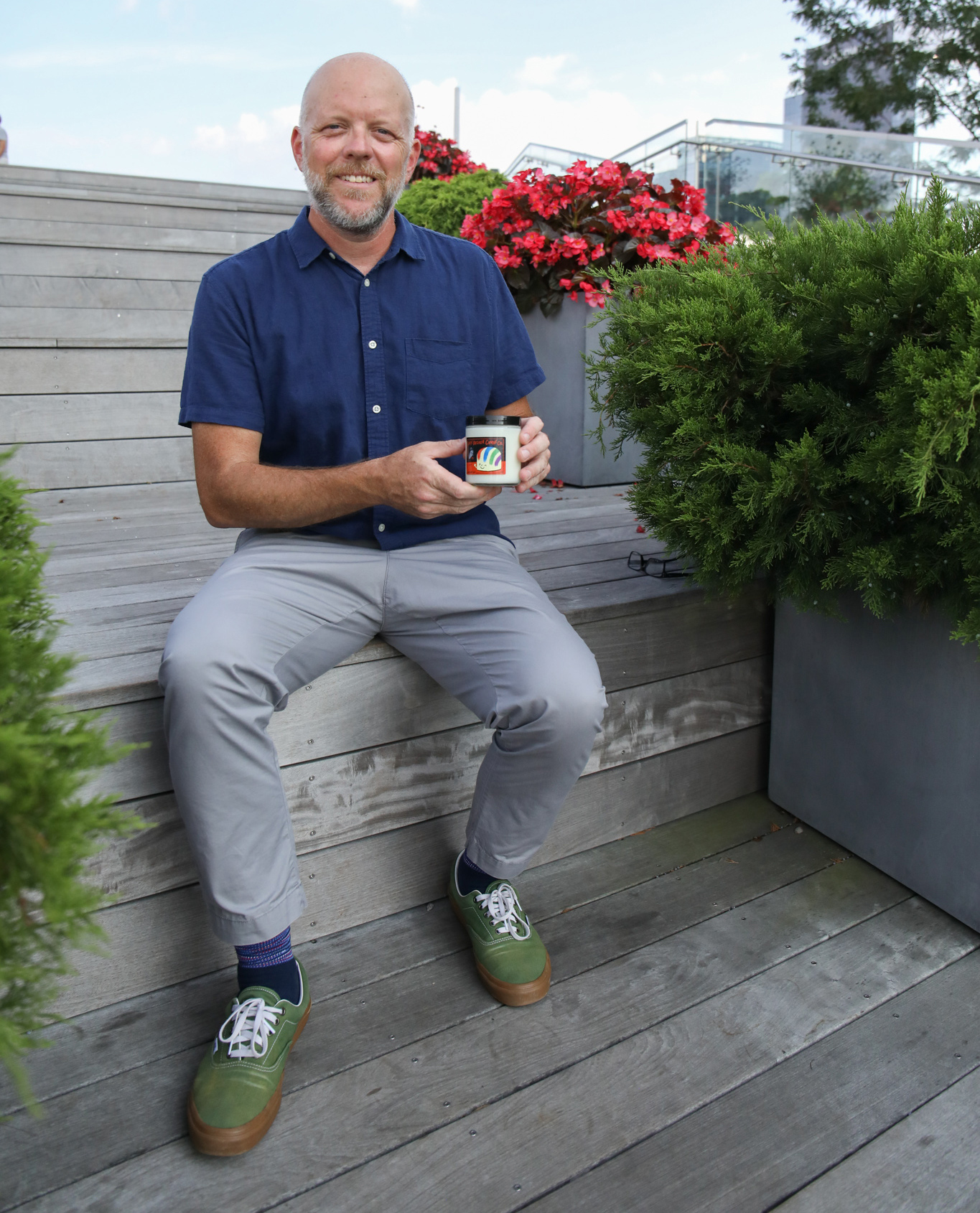 A while back, I drew Boston's iconic Citgo sign, but with a piece of candy corn where the red triangle is. I showed it to one person, and they sorta mildly laughed, and that was enough for me.
I started designing greeting cards and posters under the name South End Textiles, a too-wordy tribute to the Boston neighborhood I lived in at the time.

I'm always doodling and can't resist a dumb joke, so this creative endeavor has been a great outlet for all that.

Have an idea you'd like to maybe collaborate on? I'm always up for a fun project! Email me at jessehaley at gmail dot com

I'm currently a senior designer at GBH in Boston.

Photo courtesy Golden Hour Photography. I'm holding my label design for the wonderful Triple Decker Candle Co.